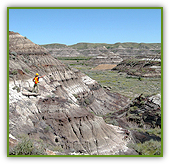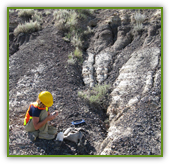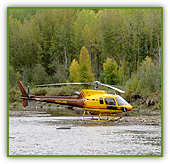 AEON is an Alberta-based company founded in 2004 specializing in professional paleontological consulting and research-based services. Our team is dedicated to assisting our clients in achieving compliance with the paleontological portion of the Historical Resources Act of Alberta and similar legislation throughout western and northern Canada and to protecting and preserving all fossil resources.

We pride ourselves in being an efficient, highly experienced, and professional paleontological team delivering timely, cost-effective and expert advice, reporting, and field services to our clients.

Our client base includes the construction, petroleum, and large-scale mining industries, academic communities, community organizations, private individuals, municipal, provincial, and federal governments.

AEON's team has successfully worked with all of our clients and stakeholders to provide cost-effective solutions and mitigative options for a wide range of project types and sizes. All the while, we never compromise our commitment to maintaining the highest standards in client care, research, report writing, and health and safety.




Health & Safety Standards

At AEON, we strive to maintain the highest level of health, safety and environmental standards for our employees, contractors, clients and the general public at our workplace and in the field. Our commitment to the prevention of injuries and the protection of workers is outlined in our H&S plan, our injury-free record and our willing participation in the Small Employer Certificate of Recognition Program (SECOR - (Interim Certificate Issued)). In our continuing commitment to safety, AEON endeavors to comply with all relevant government (Occupational Health and Safety Act) and industry (petroleum, mining, forestry, and construction) regulations to help ensure a safe working environment and to foster a culture committed to health and safety.

It is our policy, and we ensure, that all our employees are provided with the appropriate safety equipment and are trained for the work they are performing. All workers are required to hold current certifications that meet both AEON's and our clients' health and safety requirements prior to onsite work. AEON also carries $5,000,000 Commercial General Liability Insurance and Non-Owned Vehicle Insurance and WCB insurance for our workers. Any additional safety requirements needed for restricted or special areas access are acquired as needed.