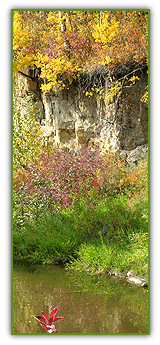 Aeon Paleontological Consulting Ltd. (AEON) is an Alberta-based company specializing in professional paleontological consulting, contracting, and research-based services throughout western and northern Canada.

AEON offers a full-range of paleontological services. We provide our clients with the professional advice, personal service, and cost-effective solutions to meet the increasing requirements for the preservation and protection of fossil resources throughout the western provinces (e.g. Historical Resources Act of Alberta) and the territories.
Our project experience and client base includes the construction, petroleum, and large-scale mining industries, municipal, provincial, and federal governments, cooperatives, and private individuals.

The AEON team has strong professional partnerships and relationships with a diverse base of clients, government agencies, and stakeholders. As such, we are able to provide timely, cost-effective solutions, and mitigative options for a wide range of project types while striving for the highest level of health and safety standards.


Aeon Paleontological Consulting Ltd
#169, 51042 Range Road 204
Sherwood Park, AB T8G 1E5
Phone: (780) 662-3277
Fax: (780) 662-3282
Email: info@paleoconsulting.com




AEON has successfully advised, assessed and managed hundreds of paleontological projects of all scales throughout western and northern Canada.